Search Summary year 2008 to 2018
Skyscrapers 91 to 93 of 93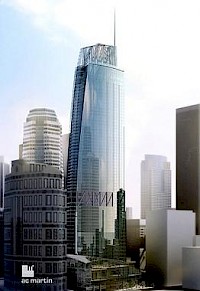 934
feet
73
floors
2017
year built
Wilshire Grand Center is a 335-meter (1,099 ft) skyscraper under construction in the Financial District of Downtown Los Angeles, California. It is the tallest building in Los Angeles and is also the tallest building in the U.S. outside of New York City and Chicago. Its height surpasses the U.S. Bank Tower by 81 feet.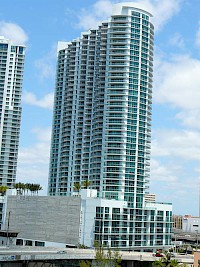 501
feet
41
floors
2008
year built
Wind Tower in Miami, Florida is a skyscraper completed in early 2008. It is located adjacent to the River Front East complex, on the north bank of the Miami River in downtown. The building is located on Southwest 3rd Street and Miami Avenue. It is 501 ft (153 m) tall and has 41 floors. Floors 1-8 are used for retail and parking, while floors 9 and 10 are the building's residential lobby. Floors 11-41 are used for residential units.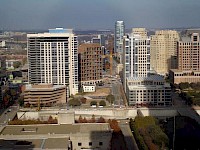 ??
feet
??
floors
2012
year built
The Park, also known as Woodall Rodgers Park, is a 5.2-acre (21,000 m) public park being constructed in downtown Dallas, Texas, USA. Utility construction began in January 2009 with a ground-making ceremony held on September 14, 2009. The park is expected to open in 2011 with amenities completed in 2012. The Park will create an urban green space over the existing Woodall Rodgers Freeway between Pearl and St. Paul streets.
The selector used to find the pages shown above is:
template=skyscraper, limit=10, year>=2008, year<=2018, sort=name, status<1024