Skyscrapers 1 to 3 of 3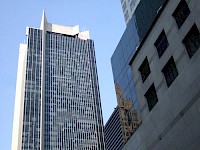 745
feet
54
floors
1972
year built
One Astor Plaza is a 745 ft (227 m) high skyscraper in Times Square in Midtown Manhattan, New York City. Completed in 1972, the building is 54 stories tall and was designed by Der Scutt of Ely J. Kahn & Jacobs. Originally known as the W.T. Grant Building, it is currently the headquarters for Viacom and houses the MTV Studios, Minskoff Theatre, the Nokia Theatre at Times Square, and some retail outlets. It is located at 1515 Broadway at West 45th Street.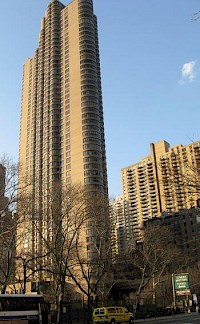 90
feet
55
floors
1988
year built
The Corinthian is a 55-story apartment building that was New York City's largest apartment building when it opened in 1988. At 1,100,000 square feet (102,000 m) it is the biggest project of Bernard Spitzer, father of former New York Governor Eliot Spitzer. It occupies a full block between First and Second Avenues and between 37th and 38th Streets. It towers over the Manhattan entrance to the Queens-Midtown Tunnel.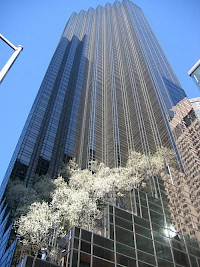 663
feet
58
floors
1983
year built
Trump Tower is a 58-story skyscraper in New York City located at 721 Fifth Avenue, at the corner of East 56th Street. The mixed-use tower was developed by Donald Trump and the Equitable Life Assurance Company. Designed by Der Scutt of Swanke, Hayden Connell, it was completed on the 30th of November 1983. The tower is a reinforced concrete, shear-wall/core structure and was the tallest structure of this type in New York City when completed.
The selector used to find the pages shown above is:
template=skyscraper, limit=10, architects=/architects/der-scutt/, sort=name, status<1024