Skyscrapers 1 to 3 of 3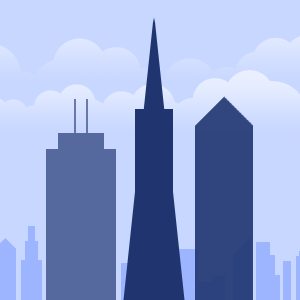 330
feet
25
floors
1922
year built
225 Bush Street is a 25 floor building, including 21 floors of office space, 1 floor of retail, 1 storage floor and 2 basement levels including the garage in San Francisco. It was the tallest building in the city from its completion in 1922 to 1925. It is currently owned by SEB Investment out of Germany. It contains approx 560,000 sq ft of rentable space. It is an historic building, being the head quarters for Standard Oil of California, now Chevron, for over half a century.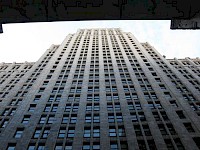 433
feet
32
floors
1927
year built
The Russ Building is a Neo-Gothic office tower located in San Francisco's Financial District. The 133 meter (435 feet) building was completed in 1927 and had 32 floors as well as the city's first indoor parking garage. The building was the tallest building in San Francisco from 1927–1964 and one of the most prominent, along with its 435 foot (133 meter) 'twin' the PacBell Building to the south.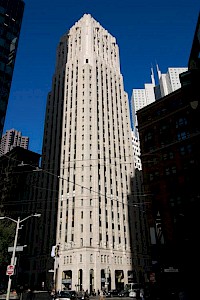 378
feet
29
floors
1929
year built
The Shell Building is an office tower in the Financial District of San Francisco, California. Shell Oil Company occupied the building until the 1960s. The 28-story, 115.22 m (378.0 ft), building is located at 100 Bush Street, at Battery Street. Its architectural style is Gothic Moderne, Moderne and Art Deco. The architect was George W. Kelham and the building was built in 1929.
The selector used to find the pages shown above is:
template=skyscraper, limit=10, architects=/architects/george-w-kelham/, sort=name, status<1024