Skyscrapers 1 to 3 of 3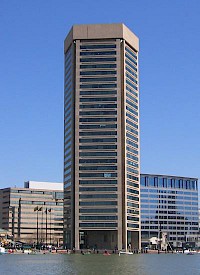 405
feet
32
floors
1977
year built
Located on the Inner Harbor of Baltimore, Maryland, the Baltimore World Trade Center is the world's tallest equilateral five-sided building (the five-sided JPMorgan Chase Tower in Houston, Texas is taller, but has unequal sides). It was designed by the firm of the famous architect I.M. Pei, with the principal architects being Henry Cobb and Pershing Wong. The building was completed in 1977 at a cost of $22 million.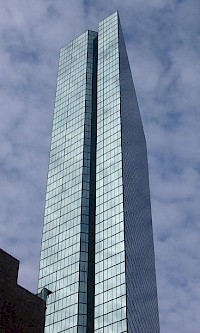 791
feet
60
floors
1976
year built
The John Hancock Tower officially named, Hancock Place and colloquially known as The Hancock, is a 60-story, 790-foot (241 m) skyscraper in Boston. The tower, the tallest in the city, was designed by Henry N. Cobb of the firm now known as Pei Cobb Freed & Partners and was completed in 1976. In 1977, the American Institute of Architects presented the firm with a National Honor Award for the building.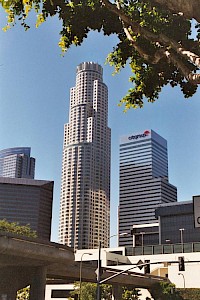 1017
feet
73
floors
1990
year built
U.S. Bank Tower, formerly Library Tower and First Interstate Bank World Center, is a 310.3 m (1,018 ft) skyscraper at 633 West Fifth Street in downtown Los Angeles, California. It is the tallest building in the state, the tenth-tallest in the United States, the tallest west of the Mississippi River, and as of December 2009, the 40th tallest building in the world.
The selector used to find the pages shown above is:
template=skyscraper, limit=10, architects=/architects/henry-n-cobb/, sort=name, status<1024