Skyscrapers 1 to 3 of 3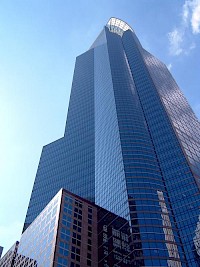 778
feet
56
floors
1992
year built
Capella Tower (formerly 225 South Sixth) is a skyscraper in Minneapolis, Minnesota, USA. The building opened in 1992 with the First Bank Place being the headquarters for First Bank System. In 1997, First Bank System acquired US Bancorp and changed the name of the building to US Bancorp Place. The headquarters of US Bancorp moved into the US Bancorp Center in 2000, whereupon the tower changed to 225 South 6th Street In March 2009, the building took its present name.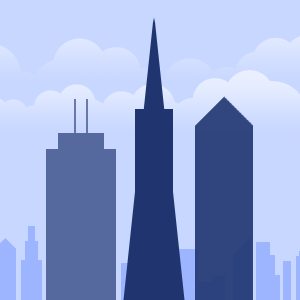 ??
feet
20
floors
1964
year built
Kips Bay Towers is a large two-building condominium complex in the Kips Bay neighborhood of Manhattan with a total of 1,118 units. The complex was designed by architect I.M. Pei in the contemporary brutalist style and completed in 1963. James Ingo Freed was also involved in the design. The complex occupies an area of three city blocks, or approximately 7.5 acres, bounded by First and Second Avenues and 30th and 33d Streets.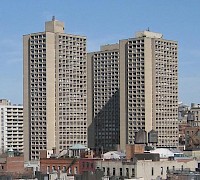 275
feet
30
floors
1967
year built
The University Village is a complex of three apartment buildings located in Greenwich Village in the Lower Manhattan-part of New York City. The complex is owned by New York University and was built in the 1960s as part of the University's transition to a residential college. One of the towers, 505 LaGuardia Place, is a co-op that does not house students and the other two towers, Silver Tower I and Silver Tower II, house faculty and graduate students of NYU.
The selector used to find the pages shown above is:
template=skyscraper, limit=10, architects=/architects/james-ingo-freed/, sort=name, status<1024