Skyscrapers 1 to 3 of 3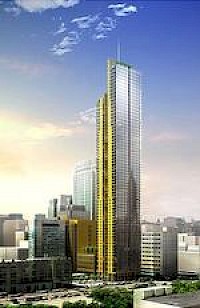 1000
feet
65
floors
??
year built
City Tech Tower was a supertall skyscraper designed by Renzo Piano, which was proposed to rise at Jay and Tillary Streets in Downtown Brooklyn, New York City, but has since then been cancelled. The building would have stood 1,000 feet (305 m) tall and contain 65 floors for the New York City College of Technology and 600 units of housing. The building, at a height of 1,000 feet (305 m), would have been the tallest out of a proposed complex of five towers.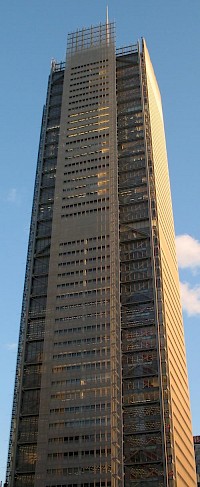 1047
feet
52
floors
2007
year built
The New York Times Building is a skyscraper on the west side of Midtown Manhattan that was completed in 2007. Its chief tenant is The New York Times Company, publisher of the The New York Times, The Boston Globe, the International Herald Tribune, as well as other regional papers. Construction was a joint venture of The Times Company, Forest City Ratner Companies—the Cleveland-based real estate firm redeveloping the Brooklyn Atlantic rail yards—and ING Real Estate.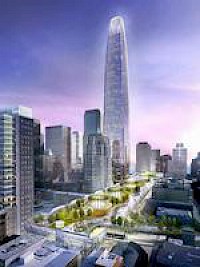 1200
feet
101
floors
2013
year built
The San Francisco Transbay development plan consists of three supertall skyscrapers and ten other skyscrapers and highrises proposed in San Francisco. The towers are proposed to fund the replacement of the San Francisco Transbay Terminal in the South of Market neighborhood near the Financial District. The supertalls comprise only three of the 13 towers of the Transbay Project. Five of the 13 towers are part of Renzo Piano's complex and the other eight are Transbay Towers.
The selector used to find the pages shown above is:
template=skyscraper, limit=10, architects=/architects/renzo-piano/, sort=name, status<1024