Search Summary floors 67
Skyscrapers 1 to 3 of 3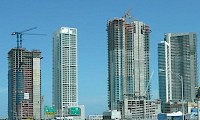 700
feet
67
floors
2006
year built
Marquis is a skyscraper in the City of Miami, Florida, United States. It is located in northeastern Downtown, and forms part of the Biscayne Wall, a series of skyscrapers visible from Biscayne Bay along the west side of Biscayne Boulevard. It was topped out in March 2008. The tower is 700 feet (210 m) tall and contains 67 floors. The building currently stands as the 3rd tallest building in Miami and the state of Florida, behind the Four Seasons Hotel Miami and the Wachovia Financial Center.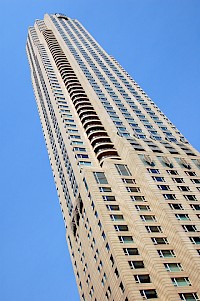 843
feet
67
floors
2000
year built
Park Tower located at 800 North Michigan Avenue in Chicago (41°53′49″N 87°37′31″W / 41.89694°N 87.62528°W / 41.89694; -87.62528) is a skyscraper completed in 2000. At 844 feet (257 m) tall with 70 floors — 67 floors for practical use, it is the eleventh tallest building in Chicago, the 35th tallest building in the United States, and the eighty-third tallest in the world by architectural detail.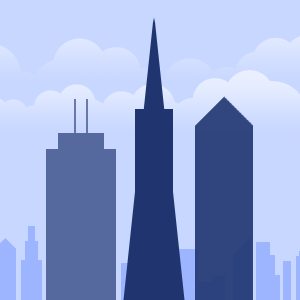 755
feet
67
floors
2009
year built
The Metropolitan is a 755ft (230m) tall approved skyscraper in Jersey City, New Jersey. It will be completed in 2009 and will have 67 floors. It was designed by Arquitectonica and it will have 809 units.
The selector used to find the pages shown above is:
template=skyscraper, limit=10, floors=67, sort=name