Search Summary height 302
Skyscrapers 1 to 3 of 3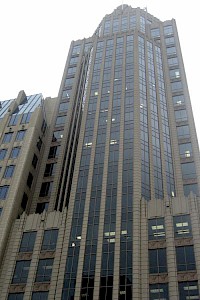 302
feet
25
floors
1998
year built
Fifth Third Center is a 302ft (92m) tall skyscraper in Columbus, Ohio. It was completed in 1998 and has 25 floors. Miller & Reeves designed the building, which is the 17th tallest in Columbus.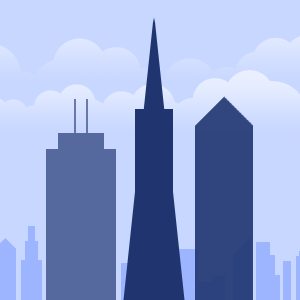 302
feet
18
floors
1971
year built
Hilton Indianapolis is a hotel in Indianapolis, Indiana. It was completed in 1971 and has 18 floors. The Hilton is currently the tallest hotel in the city, although it will be surpassed once the JW Marriott is completed in 2011. The building was originally built as the headquarters of Blue Cross and Blue Shield of Indiana (now WellPoint). It was later refurbished into a hotel configuration as an Adam's Mark Hotel prior to the current branding as a Hilton hotel.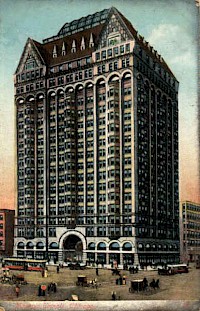 302
feet
22
floors
1891
year built
The Masonic Temple Building was a skyscraper built in Chicago, Illinois in 1892. Designed by the firm of Burnham and Root and built at the northeast corner of Randolph and State Streets, the building rose 22 stories. When the clock tower was removed from the 1885 Board of Trade Building in 1895, the Masonic Temple became the tallest in the city. The building featured a central court ringed by nine floors of shops with offices above and meeting rooms for the Masons at the very top.
The selector used to find the pages shown above is:
template=skyscraper, limit=10, height=302, sort=name, status<1024