Search Summary height 384
Skyscrapers 1 to 3 of 3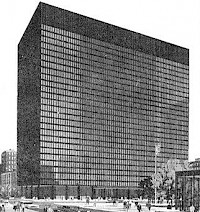 384
feet
30
floors
1964
year built
The Everett McKinley Dirksen United States Courthouse, sometimes referred to as the Dirksen Federal Building, is a skyscraper in downtown Chicago, Illinois, at 219 S. Dearborn Street. It was designed by Ludwig Mies van der Rohe and completed in 1964. The building is 384 feet (117 m) tall, with 30 floors; it was named for U.S. Congressman and Senator Everett Dirksen.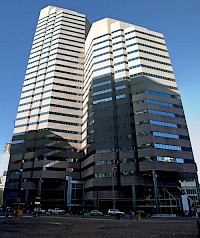 384
feet
28
floors
1982
year built
Dominion Plaza is an office complex in Denver, Colorado. It consists of two adjoining towers, and was built in 1982. The taller one, Dominion Plaza South, is 384 feet (117 m) tall and has 28 floors. The buildings have pink granite facades and blue-tinted windows.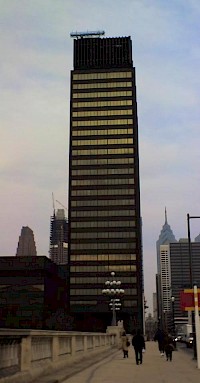 384
feet
27
floors
1970
year built
The PECO Building is an office highrise in Center City Philadelphia. The building gets its name from PECO (Philadelphia Electric Company), one of the companies that merged to form Exelon Corporation. The building lies adjacent to the Schuylkill River and has the address of 2301 Market Street, Philadelphia, PA 19103.
The selector used to find the pages shown above is:
template=skyscraper, limit=10, height=384, sort=name, status<1024