Search Summary height 428
Skyscrapers 1 to 3 of 3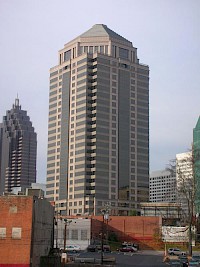 428
feet
28
floors
1991
year built
1100 Peachtree Street is one of the prominent buildings of Midtown Atlanta, Georgia. The 28-story, 618,000 sq ft (57,414 m) building is currently owned by Atlanta-based property management company Carter Associates and the San Antonio-based USAA Real Estate Co. It was previously partly owned and largely occupied by telecommunications company AT&T providing offices for its top executives. Besides BellSouth, the other major occupant is law firm Kilpatrick Stockton, LLP.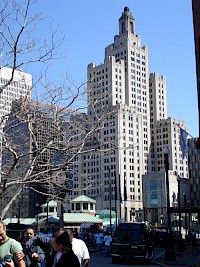 428
feet
26
floors
1925
year built
The Bank of America Building () is the tallest building in the city of Providence and the state of Rhode Island, and the 28th tallest in New England. Standing at 428 feet (130 m) and comprising 26 floors, it was the third tallest building in New England when completed, behind the Travelers Tower in Hartford, CT and the Custom House Tower in Boston.. The building was built as the Industrial Trust Tower in 1927, and designed in the Art Deco style popular at the time.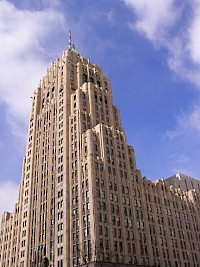 428
feet
30
floors
1928
year built
The Fisher Building (1928) is an ornate class-A skyscraper in the New Center area of Detroit, Michigan, United States constructed of limestone, granite, and marble. Financed by the Fisher family with proceeds from the sale of Fisher Body to General Motors, the structure was designed to house office and retail space. The building was designated a National Historic Landmark on June 29, 1989. The building also contains the 2,089 seat Fisher Theatre.
The selector used to find the pages shown above is:
template=skyscraper, limit=10, height=428, sort=name, status<1024