Search Summary height 447
Skyscrapers 1 to 3 of 3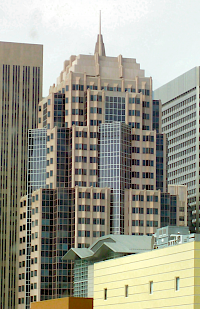 447
feet
27
floors
1988
year built
100 First Plaza is a skyscraper in San Francisco, California. The building rises 447 feet (136 meters) in the southern region of San Francisco's Financial District. It contains 27 floors, and was completed in 1988. 100 First Plaza currently stands as the 30th-tallest building in the city. Heller Manus Architects served as the design architects for the development of 100 First Plaza with Skidmore, Owings & Merrill acting as the executive architect of record.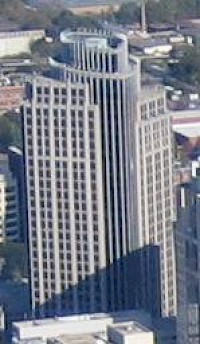 447
feet
30
floors
1997
year built
Fifth Third Center, formally known as the IJL Financial Center and 201 North Tryon, is a 447 feet (136 m) skyscraper in Charlotte, North Carolina. It was competed in 1997, and has 30 floors. It is located at the intersection of West Fifth Street and North Tryon Street, and is the 8th-tallest building in Charlotte. It was designed by Smallwood, Reynolds, Stewart, Stewart & Associates.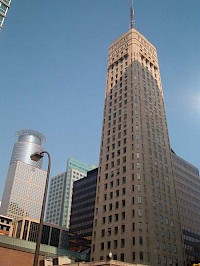 447
feet
32
floors
1929
year built
The Foshay Tower, now the W Minneapolis - The Foshay hotel, is a skyscraper in Minneapolis, Minnesota. Modeled after the Washington Monument, the building was completed in 1929 in the months before the stock market crash in October of that year. It has 32 floors and stands 447 feet (136 m) high, plus an antenna mast that extends the total height of the structure to 607 feet (185m).
The selector used to find the pages shown above is:
template=skyscraper, limit=10, height=447, sort=name, status<1024