Search Summary height 509
Skyscrapers 1 to 3 of 3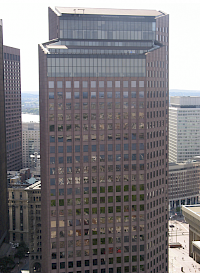 509
feet
38
floors
1977
year built
60 State Street is a modern skyscraper in the Government Center neighborhood of Boston, Massachusetts. Completed in 1977, it is Boston's 13th tallest building, standing 509 feet (155 m) tall, and housing 38 floors. The main office of a major international law firm, Wilmer Cutler Pickering Hale and Dorr LLP, is located at 60 State Street.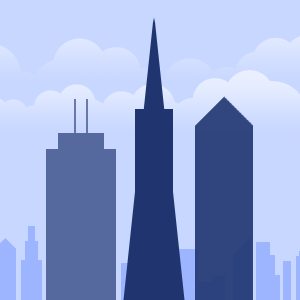 509
feet
40
floors
1985
year built
Exchange Place is a modern skyscraper in the Financial District of Boston, Massachusetts. Built in 1985, it is tied with the neighboring 60 State Street as Boston's 12th tallest building, standing 510 feet (155 m) tall, and housing 40 floors. The modern glass skyscraper rises out of a previous building, the 12-story Boston Stock Exchange, built in 1896. Exchange Place is home to the Boston Consulting Group, law firm Goodwin Procter, and The Blackstone Group.
509
feet
35
floors
1984
year built
KOIN Center is a multi-purpose skyscraper in Portland, Oregon, USA. At a height of 509 feet (155 meters), it is Oregon's third tallest building. It was designed by the firm of Zimmer Gunsul Frasca Partnership and opened in 1984 at a cost of $48 million. The building was originally named Fountain Plaza, but it quickly came to be known as the KOIN Center, or KOIN Tower, reflecting the name of its highest-profile occupant, KOIN television.
The selector used to find the pages shown above is:
template=skyscraper, limit=10, height=509, sort=name, status<1024