Search Summary height 564
Skyscrapers 1 to 3 of 3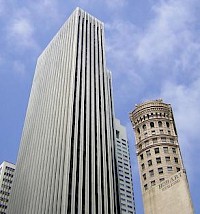 564
feet
43
floors
1967
year built
44 Montgomery Street is an office skyscraper in the heart of San Francisco's Financial District. The tower stands 566 feet (172 meters) tall and has 43 floors. When completed in 1967, it was the tallest building west of Dallas until 555 California Street was erected in 1969. The building was once the world headquarters for Wells Fargo Bank. It was sold by AT&T in 1997 for $111 million.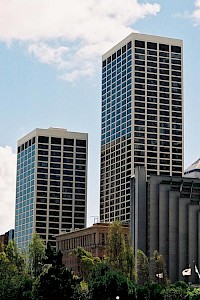 564
feet
11
floors
1976
year built
One Market Plaza is complex of three office buildings at 1 Market Street along the San Francisco Embarcadero. The historic 11-story Southern Pacific Building, also known as "The Landmark", was completed in 1916, and incorporated into the development in 1976 that includes the 43-storey 172 m (564 ft) Spear Tower, and the 27-storey, 111 m (364 ft) Steuart Tower. The complex was renovated in 1996 by the architect firm César Pelli & Associates Architects.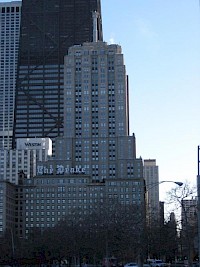 564
feet
37
floors
1929
year built
The Palmolive Building, formerly the Playboy Building, is a 37-story Art Deco building at 919 N. Michigan Avenue in Chicago. Built by Holabird & Root, it was completed in 1929 and was home to Colgate-Palmolive-Peet. The Palmolive Building came to be known as the Playboy Building when it was home to Playboy magazine from 1965 to 1989. During this time, the word P-L-A-Y-B-O-Y was spelled out in 9 feet (2.7 m) letters.
The selector used to find the pages shown above is:
template=skyscraper, limit=10, height=564, sort=name, status<1024