Search Summary height 697
Skyscrapers 1 to 3 of 3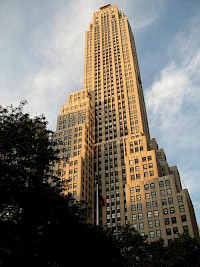 697
feet
60
floors
1931
year built
500 Fifth Avenue is a 60-floor, 697-foot (212 m) office tower in Manhattan, New York City, standing at West 42nd Street. It is adjacent to Bryant Park. While this art deco building is not as well known as the Empire State Building, it shares a couple of characteristics. Both buildings were completed in 1931 and designed by Shreve Lamb & Harmon Associates.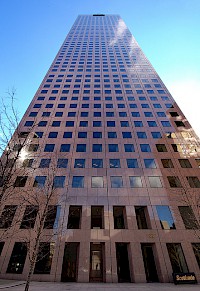 697
feet
52
floors
1982
year built
Georgia-Pacific Tower is a 697-foot (212 m) tall skyscraper in Downtown Atlanta. It contains 52 stories of office space and was finished in 1982.Before the 6 year era of tall skyscrapers to be built in Atlanta, it was Atlanta's 2nd tallest building from 1982–1987, and during that time period, the Westin Peachtree Plaza Hotel was the tallest building in Atlanta. Including the extra 6 years which were 1976-1982 before the Georgia Pacific tower opened.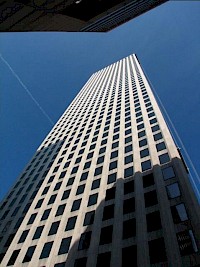 697
feet
51
floors
1972
year built
One Shell Square, located at 701 Poydras Street in the Central Business District of New Orleans, Louisiana, is a 51-story, 697-foot (212 m)-tall skyscraper designed in the international style by Skidmore, Owings and Merrill. It is the tallest building in both the city of New Orleans and the state of Louisiana. The building is primarily used for leaseable office space, with some retail space on the ground level.
The selector used to find the pages shown above is:
template=skyscraper, limit=10, height=697, sort=name, status<1024