Search Summary height 771
Skyscrapers 1 to 3 of 3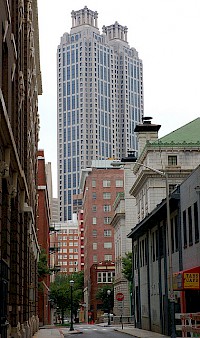 771
feet
50
floors
1990
year built
191 Peachtree Tower is the fourth tallest skyscraper in Atlanta, Georgia. Standing in at 770 ft (235 m) and 50 stories, it is also among the tallest 200 buildings in the world. Designed by Johnson/Burgee Architects and Kendall/Heaton Associates Inc, the building was completed in 1990 and won BOMA Building of the Year Awards the next year, repeating in 1998 and 2003. Throughout the 1990s 191 Peachtree was considered Atlanta's premier business address.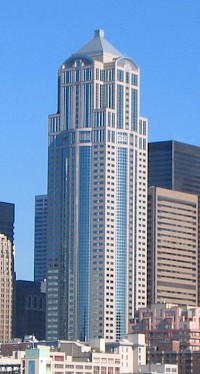 771
feet
55
floors
1988
year built
The 1201 Third Avenue Tower (previously known as the Washington Mutual Tower) is the second tallest skyscraper in the downtown Seattle skyline. At 55 stories and 235 metres (771 ft), it is the eighth tallest skyscraper on the West Coast. Construction began in 1986 and finished in 1988. It was designed by Kohn Pedersen Fox Associates and The McKinley Architects.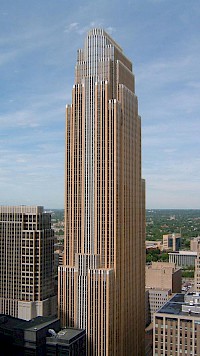 771
feet
57
floors
1988
year built
The Wells Fargo Center, formerly known as Norwest Center, is the third-tallest building in Minneapolis, Minnesota, after the IDS Center and the Capella Tower. Completed in 1988, it is 774 feet (235.6 m) tall. For many years, this was believed to be one foot shorter than Capella, but that structure actually had a different height (see the IDS Center article for details).
The selector used to find the pages shown above is:
template=skyscraper, limit=10, height=771, sort=name, status<1024