Search Summary height 869
Skyscrapers 1 to 3 of 3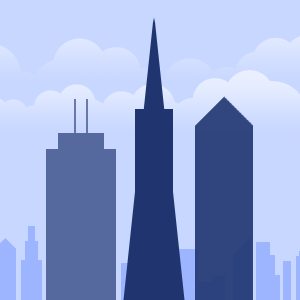 869
feet
66
floors
1989
year built
900 North Michigan in Chicago is a skyscraper completed in 1989. At 871 feet (265 m) tall, it is currently the seventh tallest building in Chicago and the 25th tallest in the United States. It was developed by Urban Retail Properties in 1988 as an upscale sister to Water Tower Place, one block southeast, and was the second vertical mall built along the Magnificent Mile. The building features a large, upscale shopping mall called 900 North Michigan Shops.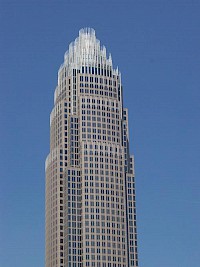 869
feet
60
floors
1992
year built
The Bank of America Corporate Center is an 871 ft (265 m) skyscraper in Uptown Charlotte, North Carolina. When completed in 1992, it became and still is the tallest building in North Carolina as well as the tallest building between Philadelphia and Atlanta, Georgia; it is 60 stories high. It is the 76th tallest building in the world.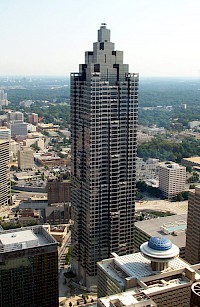 869
feet
60
floors
1992
year built
SunTrust Plaza (originally known as One Peachtree Center) is a skyscraper in downtown Atlanta. It is 871 feet (265 m) tall and has 60 stories of office space. Built as part of the Peachtree Center complex, construction was finished in 1992, and has been the second-tallest building in Atlanta since then. When completed, it was the 28th tallest building in the world, and 21st tallest building in the USA.
The selector used to find the pages shown above is:
template=skyscraper, limit=10, height=869, sort=name