Search Summary year 1939
Skyscrapers 1 to 3 of 3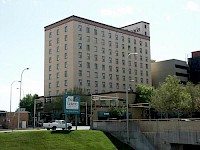 135
feet
10
floors
1939
year built
The Andaluz Hotel was built in 1939 as the Hilton Hotel and operated most recently for the past twenty-odd years as La Posada de Albuquerque. It is a historic building located at 125 2nd Street NW in downtown Albuquerque, New Mexico. Opened in 1939, it was Conrad Hilton's fourth hotel and the first modern highrise hotel in the state. Architect Anton F.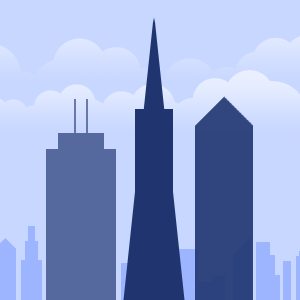 203
feet
12
floors
1939
year built
The Ritz Plaza Hotel is a 12 floor/62 meter building in Miami Beach. It was the tallest in the city for 30 years until it was surpassed by 5660 Condominiums. It is located in the Miami Beach Architectural District. The Grossinger family expanded from their Catskill resort into Miami Beach in 1939. The Art Deco tower was designed by architect Murray Dixon and opened as the Grossinger Beach Hotel. It was the first air-conditioned hotel on Miami Beach. The hotel was used by the U.S.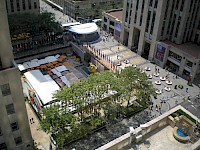 ??
feet
70
floors
1939
year built
Rockefeller Center is a complex of 19 commercial buildings covering 22 acres (89,000 m) between 48th and 51st streets in New York City. Built by the Rockefeller family, it is located in the center of Midtown Manhattan, spanning the area between Fifth Avenue and Sixth Avenue. It was declared a National Historic Landmark in 1987. Rockefeller Center was named after John D. Rockefeller, Jr., who leased the space from Columbia University in 1928 and developed it from 1930.
The selector used to find the pages shown above is:
template=skyscraper, limit=10, year=1939, sort=name, status<1024