Search Summary year 2014
Skyscrapers 1 to 3 of 3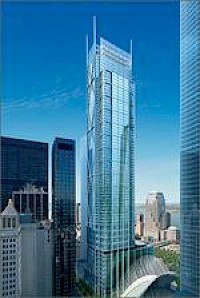 1240
feet
71
floors
2014
year built
Three World Trade Center, also known by its street address, 175 Greenwich Street, is a skyscraper under construction as part of the World Trade Center reconstruction in New York City. The office building will be on the east side of Greenwich Street, across the street from the original location of the twin towers that were destroyed during the September 11, 2001 attacks.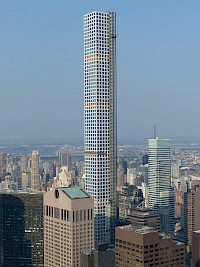 1396
feet
85
floors
2014
year built
432 Park Avenue is a supertall residential skyscraper in Manhattan, New York City. Originally proposed to be 1,300 feet (396 meters) in 2011, the structure topped out at 1,396 ft (426 m). It was developed by CIM Group and features 104 condominium apartments. Construction began in 2012 and was completed on December 23, 2015.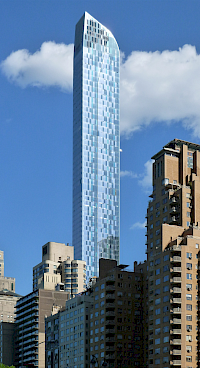 1005
feet
75
floors
2014
year built
One57, formerly known as Carnegie 57 (nicknamed "The Billionaire Building"), is a 75-story (marketed as 90-story) supertall skyscraper at 157 West 57th Street in the Midtown neighborhood of Manhattan, New York City. Upon completion in 2014, it stood at 1,005 feet (306 m) tall, making it the tallest residential building in the city for a few months until 432 Park Avenue was constructed.
The selector used to find the pages shown above is:
template=skyscraper, limit=10, year=2014, sort=name, status<1024