Search Summary height 700 to 2500
Skyscrapers 161 to 163 of 163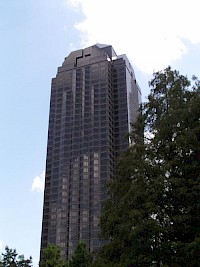 708
feet
50
floors
1985
year built
Trammell Crow Center is a 50-story postmodern skyscraper at 2001 Ross Avenue in the Arts District of downtown Dallas, Texas. With a structural height of 708 ft (216 m), and 686 ft (209 m) to the roof, it is the sixth-tallest building in Dallas and the 18th-tallest in the state The tower was designed by the architecture firm, Skidmore, Owings and Merrill, and has a polished and flamed granite façade, with 1,200,000 sq ft (111,000 m) of office space.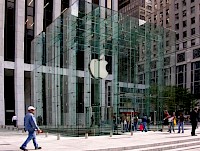 705
feet
50
floors
1968
year built
The General Motors Building is a 50-story, 705-foot (215 m) office tower in Manhattan, New York City, facing Fifth Avenue at 59th Street . The building is one of the few structures in Manhattan that occupies a full city block. The building size is approximately 1,774,000 rentable square feet on a plot measuring 200 x 420 (84,350 square feet) that was formerly the site of the Savoy Hotel.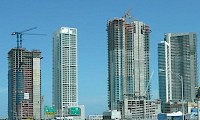 700
feet
67
floors
2006
year built
Marquis is a skyscraper in the City of Miami, Florida, United States. It is located in northeastern Downtown, and forms part of the Biscayne Wall, a series of skyscrapers visible from Biscayne Bay along the west side of Biscayne Boulevard. It was topped out in March 2008. The tower is 700 feet (210 m) tall and contains 67 floors. The building currently stands as the 3rd tallest building in Miami and the state of Florida, behind the Four Seasons Hotel Miami and the Wachovia Financial Center.
The selector used to find the pages shown above is:
template=skyscraper, limit=10, height>=700, height<=2500, sort=-height