Search Summary year 1979
Skyscrapers 11 to 13 of 13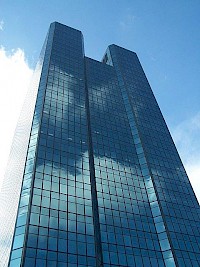 411
feet
32
floors
1979
year built
Fifth Third Center at One SeaGate is the tallest building in Toledo, Ohio. Until 2006, the building served as the world headquarters for Owens-Illinois. In 2007, Fifth Third Bank moved their Northwest Ohio headquarters to the building. Costing $100 million, One SeaGate was built as the centerpiece of the SeaGate project in downtown Toledo. Groundbreaking took place in May 1979, and was officially dedicated in June 1982.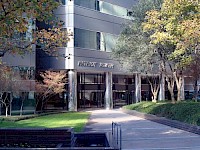 448
feet
30
floors
1979
year built
Patriot Tower (formerly One Dallas Centre) is a modernist skyscraper located in the City Center District of downtown Dallas, Texas (USA). The building rises 448 feet (137 meters). It contains 30 floors and was completed in 1979. One Dallas Center is currently tied with the Adam's Mark Hotel North Tower as the 25th-tallest building in the city. The building was originally planned as part of a three building complex designed by I.M. Pei & Partners; only one tower was constructed.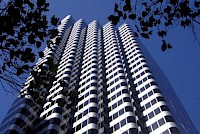 538
feet
38
floors
1979
year built
Shaklee Terraces also known as One Front Street is an office skyscraper in the Financial District of San Francisco, California. The 164 m (538 ft) 38 floor, tower was completed in 1979. The composition of the façade closely resembles that of the Shell Building by Emil Fahrenkamp, which was built in Berlin in 1931. The Shaklee Corporation was once headquartered in the tower until the company moved to Pleasanton, California in 2000.
The selector used to find the pages shown above is:
template=skyscraper, limit=10, year=1979, sort=name, status<1024