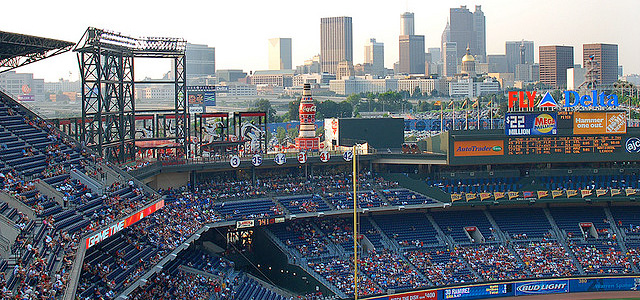 Welcome
This site provides a collection of skyscrapers in the United States and enables you to browse them by city, architect and various other properties. While much of the skyscraper data should be accurate, it is not necessarily comprehensive, up-to-date or complete. This site was built to serve as a demonstration of ProcessWire in addition to providing insight into US skyscrapers. Read More
Featured Skyscrapers
Chrysler Building

NYC

1,047 ft.
77
1930

The Chrysler Building is an Art Deco skyscraper in New York City, located on the east side of Manhattan in the Turtle Bay area at the intersection of 42nd Street and Lexington Avenue. Standing at 319 metres (1,047 ft), it was the world's tallest building for 11 months before it was surpassed by the Empire State Building in 1931.

191 Peachtree Tower
Atlanta
771 ft.
50
1990

191 Peachtree Tower is the fourth tallest skyscraper in Atlanta, Georgia. Standing in at 770 ft (235 m) and 50 stories, it is also among the tallest 200 buildings in the world. Designed by Johnson/Burgee Architects and Kendall/Heaton Associates Inc, the building was completed in 1990 and won BOMA Building of the Year Awards the next year, repeating in 1998 and 2003. Throughout the 1990s 191 Peachtree was considered Atlanta's premier business address.

SunTrust Plaza
Atlanta
869 ft.
60
1992

SunTrust Plaza (originally known as One Peachtree Center) is a skyscraper in downtown Atlanta. It is 871 feet (265 m) tall and has 60 stories of office space. Built as part of the Peachtree Center complex, construction was finished in 1992, and has been the second-tallest building in Atlanta since then. When completed, it was the 28th tallest building in the world, and 21st tallest building in the USA.
Skyscrapers by City