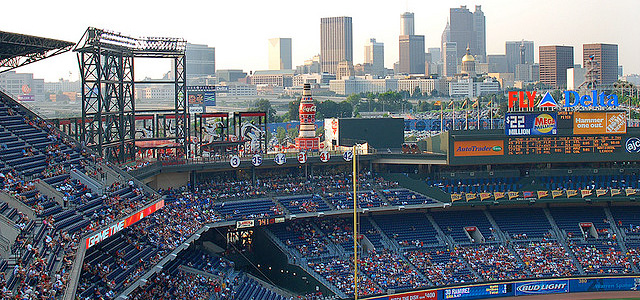 Welcome
This site provides a collection of skyscrapers in the United States and enables you to browse them by city, architect and various other properties. While much of the skyscraper data should be accurate, it is not necessarily comprehensive, up-to-date or complete. This site was built to serve as a demonstration of ProcessWire in addition to providing insight into US skyscrapers. Read More
Featured Skyscrapers
One Atlantic Center
Atlanta
820 ft.
50
1987

One Atlantic Center, also known as IBM Tower, is a skyscraper located in Midtown Atlanta. It is the third-tallest in Atlanta, reaching a height of 820 feet (250 m) with 50 stories of office space. It was completed in 1987 and remained the tallest building in Atlanta until 1992, when it was surpassed by the Bank of America Plaza, which was also built in Midtown. It was also the tallest building in the southeastern U.S. at the time of completion, surpassing the Wachovia Financial Center in Miami.

Trump International Hotel and Tower
Chicago
1,389 ft.
92
2008

The Trump International Hotel and Tower, also known as Trump Tower Chicago and locally as the Trump Tower, is a skyscraper condo-hotel in downtown Chicago, Illinois. The building, named after real estate developer Donald Trump, was designed by architect Adrian Smith of Skidmore, Owings and Merrill. Bovis Lend Lease built the 92-story structure, which reached a height of 1,389 feet (423 m) including its spire, its roof topping out at 1,170 feet (360 m).

Empire State Building

NYC

1,250 ft.
102
1931

The Empire State Building is a 102-story landmark Art Deco skyscraper in New York City at the intersection of Fifth Avenue and West 34th Street. Its name is derived from the nickname for the state of New York, The Empire State. It stood as the world's tallest building for more than forty years, from its completion in 1931 until construction of the World Trade Center's North Tower was completed in 1972.
Skyscrapers by City