This site provides a collection of skyscrapers in the United States and enables you to browse them by city, architect and various other properties. While much of the skyscraper data should be accurate, it is not necessarily comprehensive, up-to-date or complete. This site was built to serve as a demonstration of ProcessWire in addition to providing insight into US skyscrapers. Read More
Featured Skyscrapers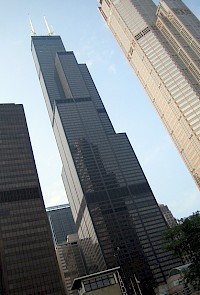 1450
feet
108
floors
1974
year built
Willis Tower, formerly named Sears Tower, is a 108-story, 1451-foot (442 m) skyscraper in Chicago, Illinois. At the time of its completion in 1974, it was the tallest building in the world, surpassing the World Trade Center towers in New York. Currently, Willis Tower is the tallest building in the United States and the fifth-tallest freestanding structure in the world as well as the fifth tallest building in the world to the roof.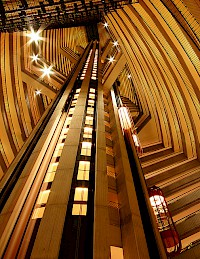 554
feet
52
floors
1985
year built
The Atlanta Marriott Marquis is a Marriott hotel and the 14th tallest skyscraper in Atlanta, Georgia, United States. Designed by Atlanta architect John Portman, It is probably one of the most well-recognized buildings in the city. Because of its noticeable bulging base, it is often referred to as the "pregnant building". Construction was completed on the building in 1985. One of the defining features of the Marriott Marquis is its large atrium.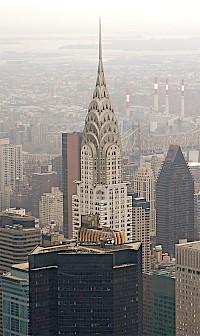 1047
feet
77
floors
1930
year built
The Chrysler Building is an Art Deco skyscraper in New York City, located on the east side of Manhattan in the Turtle Bay area at the intersection of 42nd Street and Lexington Avenue. Standing at 319 metres (1,047 ft), it was the world's tallest building for 11 months before it was surpassed by the Empire State Building in 1931.
Skyscrapers by City