This site provides a collection of skyscrapers in the United States and enables you to browse them by city, architect and various other properties. While much of the skyscraper data should be accurate, it is not necessarily comprehensive, up-to-date or complete. This site was built to serve as a demonstration of ProcessWire in addition to providing insight into US skyscrapers. Read More
Featured Skyscrapers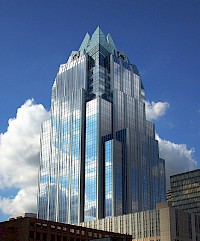 515
feet
33
floors
2004
year built
The Frost Bank Tower is a skyscraper in Downtown Austin, Texas, United States. Standing 515 feet (157 meters) tall and 33 floors, it is the third tallest building in Austin, behind the 360 Condominiums and the Austonian. It was developed by Cousins Properties from November 2001 to December 2003 as a class A office building. It was the first high-rise building to be constructed in the U.S. after the 9/11 attacks. The building was officially dedicated in January 2004.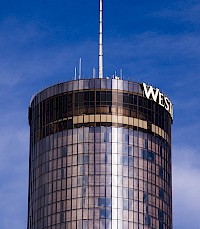 722
feet
73
floors
1976
year built
The Westin Peachtree Plaza Hotel is a skyscraper and hotel in downtown Atlanta, Georgia, on Peachtree Street adjacent to the Peachtree Center complex and the former Davison's/Macy's flagship store. It is 220 meters (723 feet) tall, and rises 73 stories from ground level. Its diameter is 188 ft (57 m). It is the second-tallest all-hotel skyscraper in the Western Hemisphere.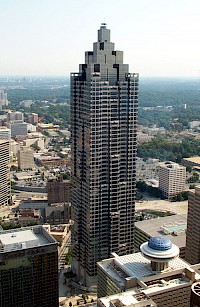 869
feet
60
floors
1992
year built
SunTrust Plaza (originally known as One Peachtree Center) is a skyscraper in downtown Atlanta. It is 871 feet (265 m) tall and has 60 stories of office space. Built as part of the Peachtree Center complex, construction was finished in 1992, and has been the second-tallest building in Atlanta since then. When completed, it was the 28th tallest building in the world, and 21st tallest building in the USA.
Skyscrapers by City