This site provides a collection of skyscrapers in the United States and enables you to browse them by city, architect and various other properties. While much of the skyscraper data should be accurate, it is not necessarily comprehensive, up-to-date or complete. This site was built to serve as a demonstration of ProcessWire in addition to providing insight into US skyscrapers. Read More
Featured Skyscrapers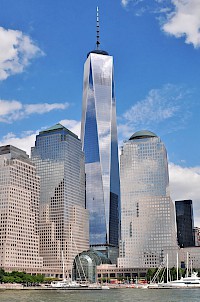 1776
feet
105
floors
2013
year built
One World Trade Center (also known as the Freedom Tower,[12] 1 World Trade Center, One WTC and 1 WTC) is the main building of the rebuilt World Trade Center complex in Lower Manhattan, New York City. It is the tallest building in the Western Hemisphere, and the sixth-tallest in the world. The supertall structure has the same name as the North Tower of the original World Trade Center, which was completely destroyed in the terrorist attacks of September 11, 2001.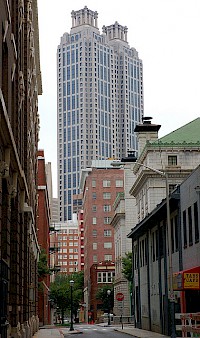 771
feet
50
floors
1990
year built
191 Peachtree Tower is the fourth tallest skyscraper in Atlanta, Georgia. Standing in at 770 ft (235 m) and 50 stories, it is also among the tallest 200 buildings in the world. Designed by Johnson/Burgee Architects and Kendall/Heaton Associates Inc, the building was completed in 1990 and won BOMA Building of the Year Awards the next year, repeating in 1998 and 2003. Throughout the 1990s 191 Peachtree was considered Atlanta's premier business address.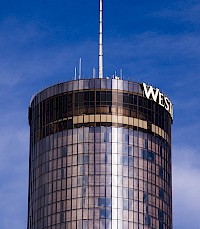 722
feet
73
floors
1976
year built
The Westin Peachtree Plaza Hotel is a skyscraper and hotel in downtown Atlanta, Georgia, on Peachtree Street adjacent to the Peachtree Center complex and the former Davison's/Macy's flagship store. It is 220 meters (723 feet) tall, and rises 73 stories from ground level. Its diameter is 188 ft (57 m). It is the second-tallest all-hotel skyscraper in the Western Hemisphere.
Skyscrapers by City