Skyscrapers 1 to 3 of 3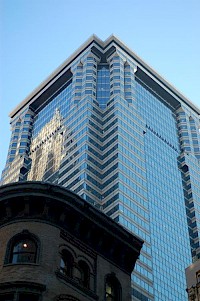 745
feet
55
floors
1989
year built
60 Wall Street is a 55-story skyscraper (745 feet, 227 meters) in Lower Manhattan, which currently serves as the American headquarters of Deutsche Bank. Built between 1987 and 1989 as the headquarters for J.P. Morgan & Co. (now absorbed into JPMorgan Chase), the tower has over 1.7 million square feet (160,000 m²) of office space. Completed in 1989, 60 Wall Street was the largest corporate building to be built in the Financial District.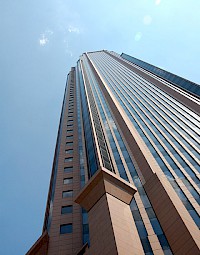 1024
feet
55
floors
1992
year built
The Bank of America Plaza is a skyscraper located in the SoNo district of Atlanta, Georgia. Standing 1,023 ft (311.8 m), it ranks as the 36th tallest building in the world. When it first opened, it was the 9th tallest building in the world, and 6th tallest building in the USA. It is also the tallest building in the Western Hemisphere outside of Chicago and New York City, Georgia's tallest building, and the tallest building in any U.S. state capital.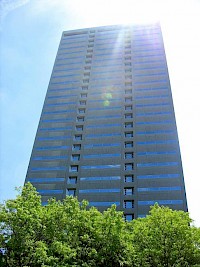 442
feet
27
floors
1982
year built
One Summit Square is the tallest office building in Fort Wayne, Indiana, United States, as well as the tallest reinforced concrete building in the state of Indiana. One Summit Square is a 27-story steel frame building standing at 134.7 m (442 ft). It was completed in 1982 and designed by the architects, Kevin Roche John Dinkeloo & Associates, to give the illusion of being two buildings, the adjoining tower housing the elevators.
The selector used to find the pages shown above is:
template=skyscraper, limit=10, architects=/architects/kevin-roche/, sort=name, status<1024