Search Summary height 275
Skyscrapers 1 to 3 of 3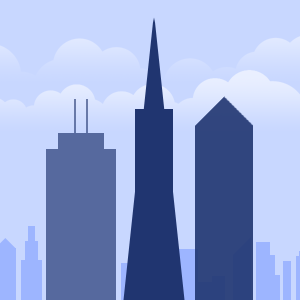 275
feet
??
floors
1959
year built
1717 East Ninth Building, also known as the East Ohio Building, is a skyscraper in Cleveland, Ohio. Completed in 1959, it was one of the first modernist high-rises in Cleveland, along with the Illuminating Building. It is currently the 22nd tallest building in Cleveland, at 275 feet (84 meters). It was designed by Emery Roth and Sons of New York City. Tishman Properties also of New York City was the developer. Ground was broken in March 1958 and in April 1959 it opened to the public.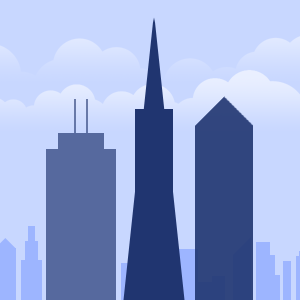 275
feet
17
floors
1990
year built
Key Center North Tower is a high-rise located in Buffalo, NY, it is the eighth tallest building in Buffalo. It stands 275 feet (85 m) and 17 stories tall. It was completed in 1990. The building has a twin tower next door, Key Center South Tower which is four stories shorter. In the front of the two towers is a large fountain in the summer. In the winter, it's an outdoor ice rink that is free to the public.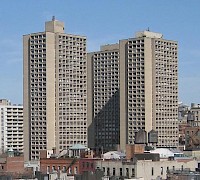 275
feet
30
floors
1967
year built
The University Village is a complex of three apartment buildings located in Greenwich Village in the Lower Manhattan-part of New York City. The complex is owned by New York University and was built in the 1960s as part of the University's transition to a residential college. One of the towers, 505 LaGuardia Place, is a co-op that does not house students and the other two towers, Silver Tower I and Silver Tower II, house faculty and graduate students of NYU.
The selector used to find the pages shown above is:
template=skyscraper, limit=10, height=275, sort=name