Search Summary height 321
Skyscrapers 1 to 3 of 3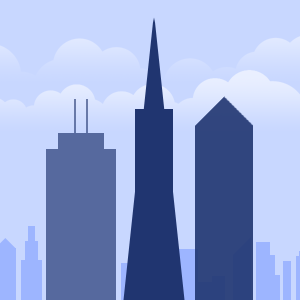 321
feet
18
floors
1990
year built
The Alabama Power Headquarters Building, is an 18 story (98 m), corporate headquarters building located in Birmingham, Alabama. The building, completed in 1990 is part of the Alabama Power Headquarters Complex which is composed of four office buildings and a parking garage. The four buildings contain over 700,000 square feet. The Alabama Power Headquarters Complex is one of five buildings Southern Company has in the Birmingham area, the others being in the Inverness and Lakeshore area.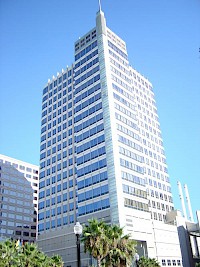 321
feet
22
floors
1999
year built
Esquire Tower, also known as Esquire Plaza, is a 322 foot (98 m) 248,816 square foot office building in downtown Sacramento, California. The Esquire IMAX Theater as well as a restaurant are located on the ground level of Esquire Plaza.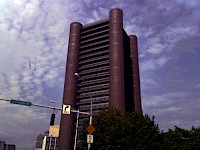 321
feet
23
floors
1969
year built
The Knights of Columbus Building, in Downtown New Haven, Connecticut, is the headquarters of the Roman Catholic fraternal service organization, the Knights of Columbus. Also known as the Knights of Columbus Tower, the building was designed by Kevin Roche John Dinkeloo and Associates and finished in 1969. This 23 story modern style reinforced concrete building, at 321 feet (98 meters) tall, is the second-tallest building in the city's skyline.
The selector used to find the pages shown above is:
template=skyscraper, limit=10, height=321, sort=name