Search Summary height 435
Skyscrapers 1 to 3 of 3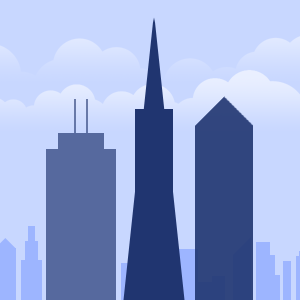 435
feet
29
floors
1973
year built
2000 Market Street is a high-rise building located in the Market West region of Philadelphia, Pennsylvania. The building stands at 435 feet (133 meters) with 29 floors, and was completed in 1973. It is currently tied with Two Logan Square as the 17th-tallest building in Philadelphia. The architect of the building was Pitcairn Properties, Inc.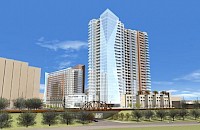 435
feet
27
floors
??
year built
One Beale is a proposed high rise hotel, condominium and office building in Memphis, Tennessee. It is expected that construction will begin in mid 2008 and end in 2010. In December 2005, Gene Carlisle proposed a building at Beale Street and Riverside Drive in Downtown Memphis. The first phase of One Beale was a $150 million dollar, 27 story condominium and hotel standing at 313 ft (95 m) tall. The tower was to feature 168 hotel rooms and 159 condos.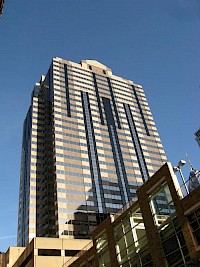 435
feet
35
floors
1987
year built
Two Logan Square is a highrise office building in downtown Philadelphia just off The Benjamin Franklin Parkway. The building is known for its signature roofline with a backlit clock. It is a companion building to One Logan Square which stands across Cherry Street. The building, designed by the firm Kohn Pederson Fox, was completed in 1987, the same year as One Liberty Place, which stood as Philadelphia's tallest building for 20 years.
The selector used to find the pages shown above is:
template=skyscraper, limit=10, height=435, sort=name, status<1024