Search Summary height 448
Skyscrapers 1 to 3 of 3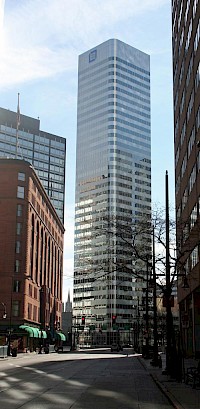 448
feet
36
floors
1980
year built
1670 Broadway is a 448 feet (137 m) tall skyscraper in Denver, Colorado. It was completed in 1980 and has 36 floors. Kohn Pedersen Fox Associates PC designed the building and it is the 10th tallest skyscraper in Denver. The 1670 Broadway building features, along with the tenants, a Starbucks coffee shop, Gateway Newsstand and a UMB Bank. In 2006, TIAA-CREF became one of the building's biggest tenants, and the company's symbol now adorns the top of the structure.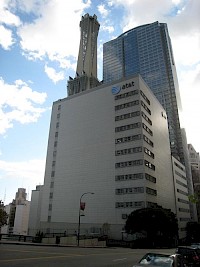 448
feet
17
floors
1961
year built
The AT&T Switching Center, is a 448ft (137m) tall skyscraper in Los Angeles, California. It was completed in 1961 and has 17 floors. It is the 29th tallest building in Los Angeles. A microwave tower, used from 1961 - 1993, is on top of the building. The building now serves 1.3 million phone lines in the 213 area code for foreign long distance calling.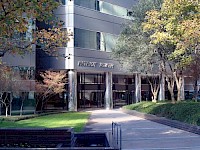 448
feet
30
floors
1979
year built
Patriot Tower (formerly One Dallas Centre) is a modernist skyscraper located in the City Center District of downtown Dallas, Texas (USA). The building rises 448 feet (137 meters). It contains 30 floors and was completed in 1979. One Dallas Center is currently tied with the Adam's Mark Hotel North Tower as the 25th-tallest building in the city. The building was originally planned as part of a three building complex designed by I.M. Pei & Partners; only one tower was constructed.
The selector used to find the pages shown above is:
template=skyscraper, limit=10, height=448, sort=name