Skyscrapers 1 to 3 of 3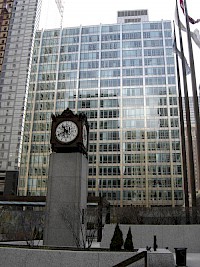 332
feet
??
floors
1957
year built
The Inland Steel Building, located at 30 W. Monroe Street in Chicago, is one of the defining commercial high-rises of the post-World War II era of modern architecture. It was built in the years 1956–1957 and was the first skyscraper to be built in the Chicago Loop following the Great Depression of the 1930s. Its principal designers were Bruce Graham and Walter Netsch of the Skidmore, Owings & Merrill architecture firm.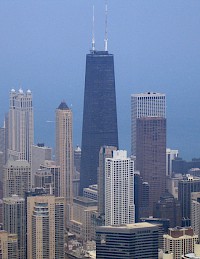 1129
feet
100
floors
1969
year built
John Hancock Center at 875 North Michigan Avenue in the Streeterville area of Chicago, Illinois, is a 100-story, 1,127-foot (344 m) tall skyscraper, constructed under the supervision of Skidmore, Owings and Merrill, with chief designer Bruce Graham and structural engineer Fazlur Khan. When the building topped out on May 6, 1968, it was the tallest building in the world outside New York City.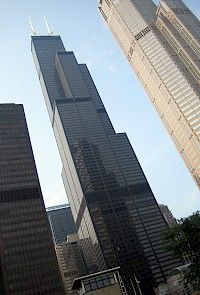 1450
feet
108
floors
1974
year built
Willis Tower, formerly named Sears Tower, is a 108-story, 1451-foot (442 m) skyscraper in Chicago, Illinois. At the time of its completion in 1974, it was the tallest building in the world, surpassing the World Trade Center towers in New York. Currently, Willis Tower is the tallest building in the United States and the fifth-tallest freestanding structure in the world as well as the fifth tallest building in the world to the roof.
The selector used to find the pages shown above is:
template=skyscraper, limit=10, architects=/architects/bruce-graham/, sort=name, status<1024