Skyscrapers 1 to 3 of 3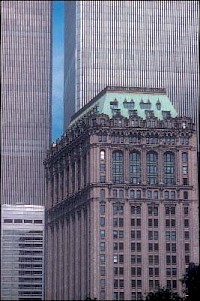 ??
feet
23
floors
1907
year built
90 West Street or West Street Building is a building in Lower Manhattan designed by architect Cass Gilbert and structural engineer Gunvald Aus for the West Street Improvement Corporation. When completed in 1907, the building's Gothic styling and ornamentation served to emphasize its 23-story height, and foreshadowed Gilbert's later work on the Woolworth Building.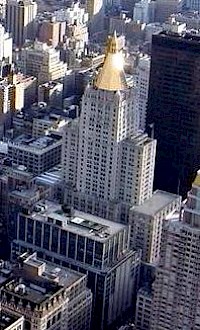 614
feet
40
floors
1928
year built
The New York Life Insurance Building, New York is the headquarters of the New York Life Insurance Company. It was designed in 1926 by Cass Gilbert, designer of the landmark Woolworth Building; the massive building rises forty stories to its pyramidal gilded roof and occupies the full block between 26th and 27th Streets, Madison Avenue and Park Avenue South, a rarity in New York.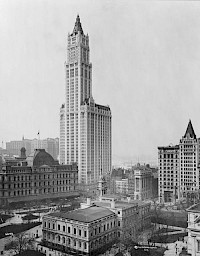 791
feet
57
floors
1913
year built
The Woolworth Building, at 57 stories, is one of the oldest—and one of the most famous—skyscrapers in New York City. More than 95 years after its construction, it is still one of the fifty tallest buildings in the United States as well as one of the twenty tallest buildings in New York City. The building is a National Historic Landmark, having been listed in 1966.
The selector used to find the pages shown above is:
template=skyscraper, limit=10, architects=/architects/cass-gilbert/, sort=name, status<1024