Skyscrapers 1 to 3 of 3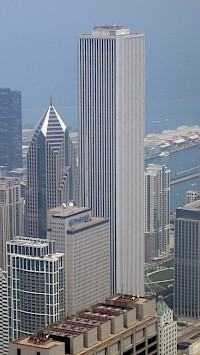 1135
feet
83
floors
1973
year built
The Aon Center (200 East Randolph Street, formerly Amoco Building) is a modern skyscraper in the Chicago Loop, Chicago, Illinois, United States, designed by architect firms Edward Durell Stone and The Perkins and Will partnership, and completed in 1973 as the Standard Oil Building. With 83 floors and a height of 1,136 feet (346 m), it is the third tallest building in Chicago, surpassed in height by the Willis Tower and the Trump International Hotel and Tower.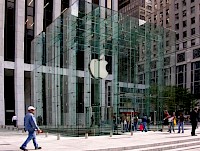 705
feet
50
floors
1968
year built
The General Motors Building is a 50-story, 705-foot (215 m) office tower in Manhattan, New York City, facing Fifth Avenue at 59th Street . The building is one of the few structures in Manhattan that occupies a full city block. The building size is approximately 1,774,000 rentable square feet on a plot measuring 200 x 420 (84,350 square feet) that was formerly the site of the Savoy Hotel.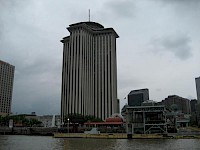 407
feet
33
floors
1967
year built
World Trade Center New Orleans, located at 2 Canal Street in the Central Business District of New Orleans, Louisiana, is a 33-story, 407 feet (124 m)-tall skyscraper. It was formerly known as the "ITM Building", i.e., the International Trade Mart, and was constructed to a design by Edward Durrell Stone. In its heyday, the World Trade Center housed numerous foreign consulates and the headquarters for the Port of New Orleans.
The selector used to find the pages shown above is:
template=skyscraper, limit=10, architects=/architects/edward-durell-stone/, sort=name, status<1024