Skyscrapers 1 to 3 of 3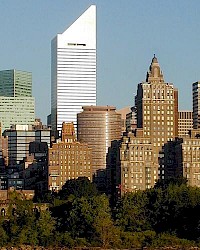 915
feet
59
floors
1977
year built
The Citigroup Center (formerly Citicorp Center) is one of the ten tallest skyscrapers in New York City, United States, located at 53rd Street between Lexington Avenue and Third Avenue in midtown Manhattan. The 59-floor, 915-foot (279-m) building is one of the most distinctive and imposing in New York's skyline, with a 45° angled top and a unique stilt-style base.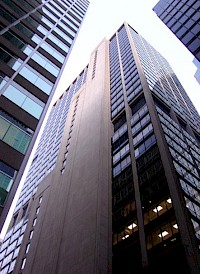 490
feet
36
floors
1970
year built
Five Penn Center is a 36-story highrise in downtown Philadelphia, Pennsylvania. It is part of the Penn Center complex designed by Edmund Bacon. The building was one of the tallest in the city until the highrise building boom of the late 1980s and early 1990s and is connected via underground concourse to Suburban Station, as are all buildings in the complex. It was designed by Emery Roth & Sons and Vincent G. Kling (who also designed the Philadelphia Mint).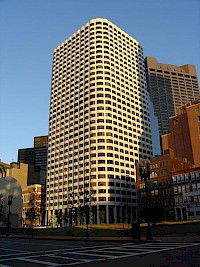 400
feet
32
floors
1971
year built
The Keystone Building is a high-rise building located in downtown Boston, Massachusetts. The building stands at 400 feet (122 m) with 32 floors, and was completed in 1971. It is tied with Harbor Towers I as the 26th-tallest building in Boston. The architectural firm who designed the building was Emery Roth & Sons. The Keystone Building is notable for its distinctive rounded corners and grooved facade.
The selector used to find the pages shown above is:
template=skyscraper, limit=10, architects=/architects/emery-roth-and-sons/, sort=name, status<1024