Skyscrapers 1 to 3 of 3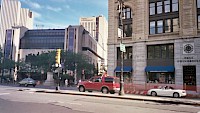 ??
feet
13
floors
1851
year built
41 Park Row, often called the New York Times Building is located near New York City Hall in the New York City borough of Manhattan, was the longtime home of The New York Times, until it moved to Longacre Square, now known as Times Square. As of 2008, the building still stands as the oldest of the surviving buildings of what was once "Newspaper Row" and is owned by Pace University The newspaper's first building was located at 113 Nassau Street in New York City.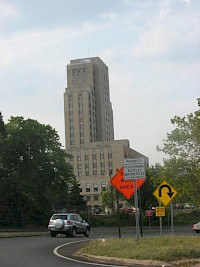 265
feet
22
floors
1930
year built
Fenn Tower is a 22-story skyscraper in Cleveland, Ohio. It is owned by Cleveland State University. It was built for the National Town and Country Club, but was only used for one event before closing. It was originally known as the National Town and Country Club before being sold. It was purchased by Fenn College in 1937. It is currently being used as student housing. It is the second tallest structure on the Cleveland State campus, second only to Rhodes Tower.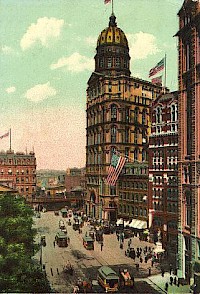 309
feet
20
floors
1890
year built
The New York World Building was a skyscraper in New York City designed by early skyscraper specialist George Browne Post and built in 1890 to house the now-defunct newspaper, The New York World. It was razed in 1955. Construction of the New York World Building began on October 10, 1889, at 53-63 Park Row, on the corner of Park Row and the now-closed Frankfort Street. The building was completed on December 10, 1890.
The selector used to find the pages shown above is:
template=skyscraper, limit=10, architects=/architects/george-b-post/, sort=name, status<1024